Jared Interviewed About Marketing Video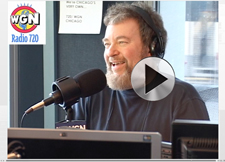 Qualified Prospects Faster for Sales Sooner.
That's what you get from At a Glance Marketing and Video Production Secrets of the PROs. By combining proven marketing principles with powerful OnCamera Coaching, you'll know exactly what to say and how to say it, so perfect prospects will WANT to reach out to you! Jared and his colleagues will ensure you make a strong first and lasting impression... to build more business!
PROFESSIONAL PHOTO
The "Headshot Headache" ...yes, we're aware that many people hate their Professional Photo. However, not posting a Professional Photo is NOT an option – having one that you're Guaranteed to like or love... IS a fabulous option! If your team members (or you) are using a photo from 10 or 15 years ago... or worse, not using one at all, you're doing your company and careers a great disservice. Your "Headshot Headaches" are over. Now you can get "Professional Photos" – with retouching during session – to totally ensure that all of you either like or love the end result! This is A FACT not hyperbole. Our Executive Portrait Specialists service has been providing this amazing service since 1995 for thousands of delighted clients. We're very proud of that.
PROMOTIONAL VIDEO
Are a terrific way to deliver the big benefits you and your company offer in a very engaging and consistent manner to qualify prospects faster for sales sooner. The common problem is that the majority of Marketing Videos are, well... just poorly produced. Most are just LOADED with what Jared calls, "Digital Static." In some cases these videos do more harm than good to one's professional image. We have the solution for this and will meet you where ever you're at with PRODUCTION and INSTRUCTION services to ensure your Marketing Marketing Videos do what they're supposed to do... drive qualified prospects into you sales funnel!