Website Coming...
Jared Interviewed About Marketing Video (circa 2014)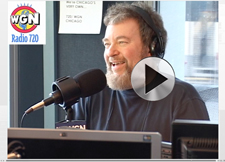 TRANSFORM YOUR ON-SCREEN PRESENCE TO GET MORE BUSINESS
Are you seen as professional on-screen as you are in person? Talking to a camera lens is an unnatural activity, that many struggle with. Unfortunately, a poor on-screen misrepresents who you really are. This can have a serious negative affect on your income, business and future career direction. Jared and his collleages will transform your On-Screen Video presence from Blah to Brilliant, to get you more business!
NO MORE HEAD-SHOT HEADACHES
Many people don't like having their picture taken. Some hate their headshot! However, not posting a Professional Photo is NOT an option – but having one that you're Guaranteed to like or love... IS. If your team members (or you) are using a photo that's 3 or 5 years ago... or worse, not using one at all, you're doing your company and careers a great disservice. Those "Headshot Headaches" can be ended RIGHT NOW. Each person has their "Professional EPS Photo" retouched WITH them DURING their session. Result? Like it or LOVE it Guaranteed! 100% satisfaction for thousands of delighted clients – since 1995. When you like or LOVE your photo, you will also get more business because you're posting it more often, in many places!
CLICK the EPS Portraits logo
above for details.
VIDEO SELF PRODUCTION TRAINING
Your landing page video and other marketing videos should be professionally produced. Period. You do not want to make a bad first impression at the front end of your sales cycle.
However
, many of your subsequent videos can be successfully self produced. For example; Heartfelt Client Testimonials Videos, TouchPoint Videos, and Instructional Videos can be recorded yourself, cost effectively, whenever you have a brilliant thought to capture on screen or when a client is raving about you and your company. It's critically important that you have clean picture, crisp sound and concise content that will be viewed... so more business will come your way. Video Production Secrets of the PROs offers Online Hybrid Courses, group training, private coaching, plus design and set up of your in-house studio to ensure consistent high quality videos that your audience will watch then click to buy rather than click off. Jared provides these service in person and virtually through Zoom. Yes, even studio design and set ups are being done virtually!